Deploy GraphCommerce
Deploy a Graphcommerce app with Vercel
Congratulations, you are ready to deploy your GraphCommerce storefront to production. The fastest way to deploy your GraphCommerce app is with Vercel ↗.
Vercel allows for automatic deployments on every branch push and merges onto the Production Branch of your GitHub project:
Login to Vercel, click the "New Project" button

Import your Git Repository. Use the search to type your project's name. If it's not showing up, click the 'Configure Github App' to grant Vercel repository access
Optionally set the Environment Variables to override config

GC_LIMIT_SSG

=

0




Vercel will auto assign a domain to your project. In this example, the Github project repository name is graphcommerce-example, so the domain will be https://graphcommerce-example.vercel.app. Add this domain as the GraphQL and Public site URL Environment Variables:

GC_CANONICAL_BASE_URL

=

"https://graphcommerce-example.vercel.app/"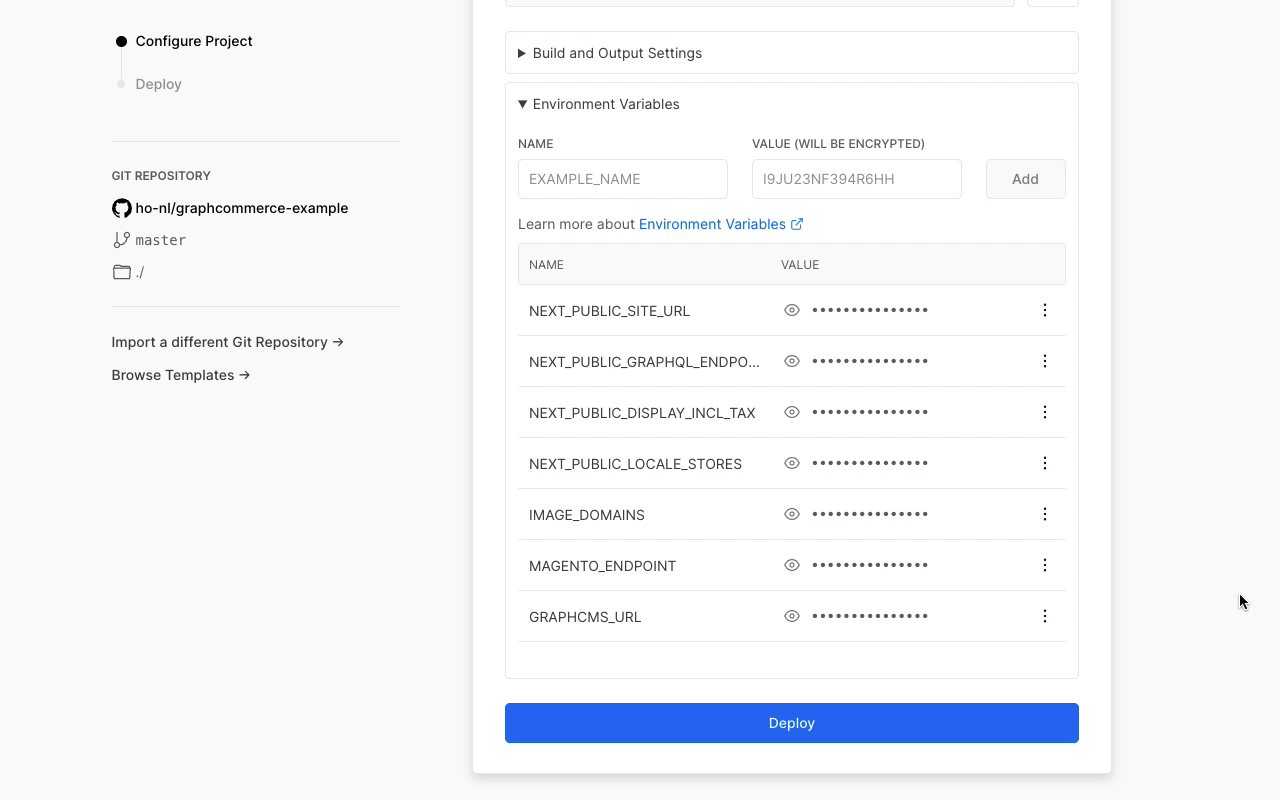 A custom domain can be configured in the Vercel Project Settings. Update the and GC_CANONICAL_BASE_URL variable afterwards.
Next steps